Decided you want in on the action? You can buy MANA on Coinbase, Gemini, or eToro.
Disclosure: eToro USA LLC; Investments are subject to market risk, including the possible loss of principal.
With the adoption of cryptocurrency and the growth of decentralized finance (DeFI) more specifically, Metaverse platforms have been increasing in popularity. One metaverse has been extremely successful in creating a virtual reality platform that users want to engage in –– Decentraland.  
Since the platform's launch to the public in February 2020, users have created a wide range of different experiences on their in-game land. Some developments include interactive games, non-fungible token (NFT) museums, shopping malls and a variety of other interactive experiences.
What Is MANA?
Decentraland (MANA) is a 3D virtual reality platform, otherwise known as a metaverse. Decentraland is built on the Ethereum blockchain where it has 2 native tokens: MANA and LAND. MANA is an ERC-20 token that is burned in order to acquire LAND. LAND is an ERC-721 token, more commonly known as an NFT. 
Users are able to purchase plots of land that they can later navigate, build upon and monetize. MANA tokens can be used to purchase avatars, wearables, names and other items on the Decentraland marketplace. Essentially, MANA can be thought of as the in-game currency that users can purchase assets with in Decentraland's virtual world. 
Decentraland was launched in 2017 following a $24 million initial coin offering (ICO) by Ariel Meilich and Esteban Ordano. Since the project's launch, both founders have stepped down from major positions. Decentraland launched its closed beta in 2019 and opened it to the public in February 2020.
MANA Market Capitalization
The current market capitalization of MANA as of December 2021 is just shy of $8 billion. The total 24-hour trading volume on the token is about $1 billion, with the current price of MANA trading between $3 and $4 dollars. A market cap of roughly $8 billion could absolutely see some growth within the near future. A project this influential has the ability to triple if not quadruple in market cap if user adoption continues to grow.
Bull Case for MANA
The bullish case for Decentraland would be that it continues to pioneer metaverse gaming and stays relevant as the original metaverse. Everything that Decentraland has demonstrated so far shows absolutely no sign of slowing down. With all the different companies and individuals buying land in the metaverse, more attention is being paid to the MANA token. If transactions continue at a steady rate, the total market cap could grow exponentially.
Bear Case for MANA
The bear case for Decentraland would be that the platform loses daily users and starts to lose momentum. This movement could be a cause of the increasing amount of play-to-earn games, as individuals may turn to alternatives to earn income. Though Decentraland focuses on open-world exploration rather than direct play-to-earn, it will attract a different crowd of users.
Where to Buy MANA
You can buy MANA currently on Coinbase Global Inc. (NASDAQ: COIN), Gemini or eToro. A centralized exchange like one of these options is a great way for individuals to start investing. Make sure to do your own research to determine exactly which exchange is right for you.
get started
securely through eToro's
website
Disclosure: eToro USA LLC; Investments are subject to market risk, including the possible loss of principal.

1 Minute Review
eToro, headquartered in Cyprus, England and Israel, has provided forex products and other CFD derivatives to retail clients since 2007. A major eToro plus is its social trading operations, including OpenBook, which allows new clients to copy trade the platform's best performers. Its social trading features are top notch, but eToro loses points for its lack of tradable currency pairs and underwhelming research and customer service features
Best For
U.S. based cryptocurrency traders
Social and copy traders
Simple user interface
Community engagement and following other traders
Pros
25 cryptocurrencies
Expansive network of social trading features
Large client base for new traders to imitate
Cons
U.S. traders can only buy cryptocurrency
1 Minute Review
Coinbase is one of the Internet's largest cryptocurrency trading platforms. From Bitcoin to Litecoin or Basic Attention Token to Chainlink, Coinbase makes it exceptionally simple to buy and sell major cryptocurrency pairs. 
You can even earn cryptocurrency rewards through Coinbase's unique Coinbase Earn feature. More advanced traders will love the Coinbase Pro platform, which offers more order types and enhanced functionality.
Though Coinbase doesn't offer the most affordable pricing or the lowest fees, its simple platform is easy enough for complete beginners to master in as little as a single trade.
Best For
New cryptocurrency traders
Cryptocurrency traders interested in major pairs
Cryptocurrency traders interested in a simple platform
Pros
Simple platform is easy to operate
Comprehensive mobile app mirrors desktop functionality
Coinbase Earn feature rewards you with crypto for learning about available coins
Cons
Higher fees than competitors
1 Minute Review
Gemini is a cryptocurrency exchange and custodian that offers investors access to 26 coins and tokens. Founded in the US, Gemini is expanding globally, in particular into Europe and Asia. Offerings include both major cryptocurrency projects like Bitcoin and Ethereum, and smaller altcoins like Orchid and 0x.
Gemini is 1 of the only brokers with multiple platform options based on skill level. New investors will love the streamlined interface of Gemini's mobile and web apps, while advanced investors might appreciate all the tools that come with ActiveTrader. 
In addition to a host of platform choices, Gemini users also have access to insured hot wallets to store tokens without worrying about digital asset theft. Learn more about what Gemini can do for you in our review.
Best For
New investors looking for a simple mobile and web app
Experienced investors who need a more advanced platform with more tools
Users looking for a 1-stop-shop to buy, sell and store all of their coins
Pros
Easy and quick signups — can get started in as little as a few minutes
Multitude of platforms to accommodate traders of all skill levels
Hot wallets include insurance to protect your from theft and hacking attempts
Cons
Charges both a commission and a convenience fee for users buying and selling through the desktop or mobile app
How Long Will it Take for MANA to Reach $10?
You will want to consider different factors when thinking about the future price of MANA. Some things to take into consideration would be users, economy and security. If Decentraland continues to grow at the same rate over the last few months, $10 MANA could come as soon as early 2022. Realistically, there will be some consolidation in price as different mechanics and features get added to the platform. If market capitalization were to double yearly, the market could see $10 MANA by early 2023. 
Where to Store MANA Safely
You can choose from 2 basic paths to store your cryptocurrency: software wallets and hardware wallets. 
A software wallet is an application on your computer or mobile device. 
A hardware wallet is a special type of wallet that stores the user's private keys in a secure hardware device — keeping your private key information off your computer and on the external device.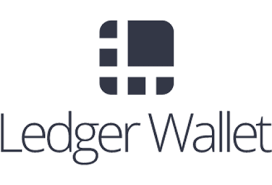 Best Hardware Wallet: Ledger
Ledger is the most recognized and most accredited hardware wallet currently available. The device is primarily an offline hardware wallet. Ledger also connects to Bluetooth and USB depending on if you want to use your computer or mobile device. Ledger's application also makes it much easier to secure, store and manage your assets.  
Best Software Wallet: ZenGo
ZenGo is a mobile software wallet. This option makes an excellent wallet for beginners looking to invest in cryptocurrency. The wallet removes the worry of keeping private keys and seed phrases because of its facial biometric feature. 
Bonus Section:
Keep an eye out for partnerships and collaborations between Decentraland and other companies. These actions can heavily influence the success of the project.
Current Crypto Prices
The total market capitalization for the cryptocurrency market is roughly $2.25 trillion as of December 2021. There seems to be hesitation in the market as Bitcoin looks to move back under its all-time highs. Overall market sentiment will likely depend on Bitcoin price action over the next few weeks. That being said, moving sideways is often seen as an indicator of healthy markets. Parabolic moves to the upside often lead to large crashes shortly thereafter. For the most up to date cryptocurrency prices, check out the table below.
So, Is MANA a Good Investment?
For individuals looking to invest in the future of decentralized gaming and the adaptation of the metaverse, MANA may be a great investment. MANA may also be a good investment for investors looking to try out metaverse exploration. Traders looking to earn massive short-term gains or make a quick profit in MANA may have already missed the boat.
Benzinga crafted a specific methodology to rank cryptocurrency exchanges and tools. We prioritized platforms based on offerings, pricing and promotions, customer service, mobile app, user experience and benefits, and security. To see a comprehensive breakdown of our methodology, please visit see our Cryptocurrency Methodology page.